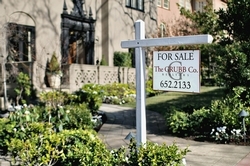 About Jennifer
Having grown up in a family that has been heavily involved in the Real Estate industry for decades, my natural progression would be a career in Real Estate. My father has been a Residential and Commercial Appraiser for over twenty-five years and after helping him in the business and taking his advice I studied for my Real Estate exam and became a Realtor Associate in 1998.
Prior to joining The Grubb Company I was affiliated with another well known national Real Estate firm for several years. My career in Real Estate began in the Title and Escrow industry where I was a Title Representative for two years. I then became licensed with the State of California in 1998 as a Real Estate Associate while starting a career as a Loan Consultant in the Mortgage industry. After nine years of success in the Mortgage industry I decided to take my combined knowledge of all aspects of Real Estate and pursue my true passion, representing clients in their quest for the perfect home. I pride myself on maintaining a high level of professionalism and customer service. I go above and beyond to help provide the best experience for my clients and am committed to building a life long relationship with them while helping them find the home of their dreams.
I was born in Oakland and have been a resident of the Bay Area ever since. My mother and father both grew up in the Oakland area, attending Skyline High School together. Currently I am a resident of the Upper Rockridge district in Oakland and my son attends kindergarten at The Hillcrest School. I enjoy spending time with my son, dinner at Hudson's and Acote with my boyfriend and being very active whether indoor or outside. I have been a fitness instructor with 24 Hour Fitness and am dedicated to motivating friends and family to achieve physical fitness.
Testimonials
Jennifer handled my transaction with the utmost professionalism. She kept me apprised of the steps throughout the home buying process and I felt very at ease knowing that she had everything under control. Her knowledge of the market place helped tremendously when it came to finding the perfect home. I have recommended her to my friends and next time I need an agent I will call her again!
- Sunil
Jennifer is dedicated to making her clients feel like a priority. She is very communicative, responsive and resourceful. We were casting too wide of a net in our home search until we starting working with Jennifer. She helped us focus on what we really wanted in a home. Once in escrow she helped facilitate all aspects of the home buying process. In addition, she has great mortgage banking and construction/remodeling referrals. She is a wonderful realtor and we would not hesitate in referring her to friends and family.
- Eric and Suzanne

We had a truly amazing experience dealing with Jennifer. We will use her again when we buy a new home and will recommend her to all of our friends and family.
- Mahmoud and Salma
I can't thank Jennifer enough for helping us with our home buying process; she is extremely knowledgeable of the area and was very patient with us. Thank you!
- Kate
Jennifer s a fabulous Realtor! She is thorough, smart and a pleasure to deal with. I felt that she had my best interest at heart throughout the entire home buying process. She truly listed to my concerns and advocated for me. I would highly recommend her to anyone buying or selling a home.
- Charlotte and Michael
Jennifer was a true professional. Her years of experience and knowledge of real estate made my first time buying stress free. When I had questions she either had the answers or quickly sought them out. I felt confident working with her.

- John

Jennifer worked extremely hard on the sale of our house while simultaneously coordinating the purchase of our dream home in a timely manner. That seemingly daunting task was done with grace and professionalism. We would give Jennifer our highest recommendation for anyone looking to either sell or purchase a home.
- Mike and Jeanne